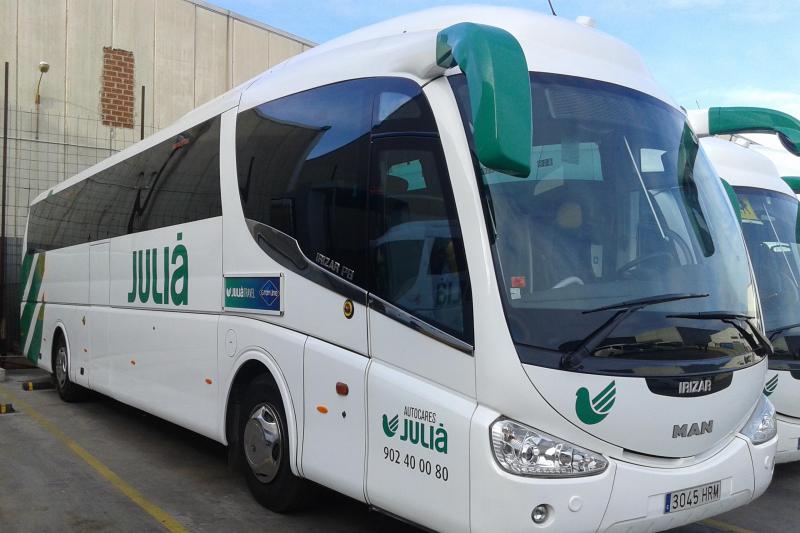 Tour de Vino y Cava
This half-day tour in Barcelona will take you to three cellars of the Penedès area where you will learn about the process of making wine and cava (Catalan sparkling wine), as well as have the opportunity to taste them.

You will visit; Bodegues Jean Leon Winery, Bodegues Torres Winery and Caves Freixenet (winery)

Important information :
- The Tour is in English and Spanish!
- Duration: 8 hours.
- Tour starts at 08.30AM.
- The price includes Guided tour and tasting of two different wines at Jean Leon Winery. Guided tour and combined tasting (3 cheeses and 3 wines) at Bodegues Torres and Guided tour, tasting of two different cavas and brunch at Caves Freixenet.
- Price is excl. Lunch.
- Please arrive 15 minutes before departure time.
- Children under 8 years old are free of charge.
- There will be some walking on this tour, so wear appropriate shoes.
Reserva ya
Fantástico:
4.5
– 24

reviews
Cancelación de tickets Cancelación de tickets
Reembolsables hasta 48 horas antes de la fecha reservada. Puede haber una tasa de cancelación de hasta un 20%.
Se imprime billete en casa
¿Qué incluye?
- Wine tasting: Six types of wine.
- Tasting: Two types of Cava and appetizers at the Cavas Freixenet winery.
- Guided visits to three wineries.
- Transportation.
- Either an English or a Spanish speaking guide.
Indicaciones
Tour de Vino y Cava
Dirección
Julia Travel Calle Balmes 5, 08007 Barcelona
Atención al Cliente en Español

93 181 67 02
Necesitas ayuda? Contestaremos tus preguntas con mucho gusto.